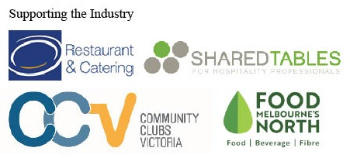 22 May, 2020
As the 1st June approaches - we are looking forward to re-engaging with our Hotel, Café, Restaurants, Caters, Pubs & Clubs.
Please reach out if we can be of any support during this time. We have refocused our offer to support the COVID19 re-open as follows:
Same Day Delivery
For orders received before 7am on Monday, Wednesday & Friday – plus we have reduced our free delivery threshold to $100.
Our Drivers & frontline staff have had their Flu Vax Shot and are trained in COVID19 contactless handling (and also equipped with face masks/hand sanitiser & daily body temperature checks).
Fresh Cuts
Whether it's Beef, Lamb, Pork, Chicken, Sausages or Smallgoods – All our
Cooked Lines
We have a full range of Low & Slow Cooked Sou Vide Products – this range is trusted by our National Retailer & QSR's customers.
The benefits of this range include;
Consistent Product Offering across multisite venues
Reduced Prep Time, Cost & Skill
Refrigerated or Frozen Products
No Yield Loss
Superior Taste, Flavour & Texture
Ordering Flexibility
From Daily Telesales support (for customers who prefer a phone call), to online ordering with a personalised pantry listed, previous orders & payment portal
Tailor Made Solutions
Specific pack sizes or Value Added Products to Suit your requirements?
Graphic Design, Menu Creation and/or Marketing & Support?
Product Training – Front of House and Kitchen?
Care Packs for your Customers & Staff?
If you require any support, please contact us by clicking here